Shipping a car to Florida in the winter can be a stressful experience, especially if you are not familiar with the process of shipping a car. However, with the right planning and preparation, it is possible to safely and efficiently transport your vehicle to the beautiful Sunshine State. In this blog post, we will provide a step-by-step guide to help you navigate the process of shipping a car to Florida in the winter.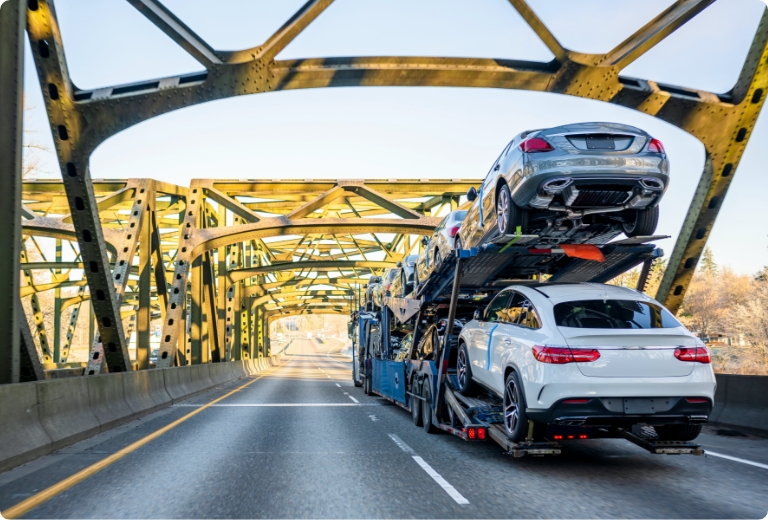 Step 1: Choose a Reputable Auto Transport Company
The first step in shipping a car to Florida in the winter is to choose a reputable car shipping company. There are many companies out there that offer car shipping services, and it is important to do your research to find a great company that has a good track record and is reliable. Some things to consider when choosing a car shipping company include:
Pricing: Make sure to get quotes from multiple companies to compare prices and ensure you are getting a fair deal.
Insurance: Make sure the company you choose offers insurance coverage for your vehicle during transport.
Reviews: Look for reviews from previous customers to get an idea of the level of service you can expect from the company.
Step 2: Prepare Your Vehicle for Shipping
Once you have chosen a car shipping company, the next step is to prepare your vehicle for transport. This includes:
Removing all personal items from the vehicle: Make sure to remove all personal items from your car, including any valuable items, to prevent them from being damaged during transport.
Cleaning the exterior and interior of the vehicle: A clean car is easier to inspect and will be more likely to pass a pre-transport inspection.
Disabling the alarm system: If your car has an alarm system, make sure to disable it or provide the transport company with the necessary information to do so.
Disconnecting the battery: If possible, it is a good idea to disconnect the battery to prevent it from draining during transport.
Step 3: Schedule the Pickup and Delivery
Once your car is prepared for transport, the next step is to schedule the pickup and delivery. Make sure to communicate with the car shipping company about your preferred pickup and delivery dates and locations. It is also important to confirm the method of payment and any additional fees that may be involved.
Step 4: Inspect Your Vehicle Before and After Transport
Before your car is loaded onto the transport truck, it is important to inspect it for any existing damage. Make sure to document any existing damage in writing and take photos to provide to the car shipping company. This will help to ensure that you are not held responsible for any new damage that may occur during transport.
After your car has been delivered, it is important to inspect it again thoroughly to make sure it has not sustained any damage during transport. If you do find any new damage, make sure to document it on your delivery Bill of Lading and notify the transport company as soon as possible.
Step 5: Stay Informed During Transport
Finally, it is important to stay informed about the progress of your car's transport to Florida. Make sure to keep in touch with the transport company and ask for updates on the status of your vehicle.
Shipping a car to Florida in the winter can be a daunting task, but with proper planning and preparation, it can be a smooth and stress-free process. By following these steps, you can ensure that your vehicle arrives safely and in good condition to its destination.